Let me just show you the picture first....Mmmm...yeah, you know you want to make some now!
Now I'm going to take you on a little homemade tour of Italy! My husband said that this soup tasted like something from Olive Garden! Made this aspiring Pioneer Woman proud! lol I can not wait to show you how easy this soup is to make. Plus, it's pretty healthy too!
Here is what you need to whip this batch of finger lickin' goodness right up:
Ingredients:
2 teaspoons of Olive oil (which I forgot...so I guess you really don't need it..lol)
1 pound ground Italian mild turkey sausage (I used Jennie-O brand...really good)
1 onion, chopped
1 green bell pepper (plus I threw in some red bell pepper because I had it)
3 cloves of garlic
1 (32 ounce) carton chicken broth
1 (15 ounce) can tomato sauce
1 (14.5 ounce) can petite diced tomatoes
1/2 teaspoon salt
1/4 teaspoon crushed red pepper
4 ounces whole wheat lasagna noodles (I used whole wheat pasta twist)
Toppings:
1/2 cup chopped fresh basil
Parmesan cheese
mozzarella cheese
serve with bread sticks or crusty bread of desired
1. Heat oil over medium-high heat in a large pan or dutch oven. Add the sausage, onion, bell pepper and garlic.
2. Cook over medium-high heat, stirring occasionally, until the sausage is crumbled and browned, 8-10 minutes.
3. Add the broth, tomato sauce, diced tomatoes, salt and crushed red pepper. Bring to a boil. Reduce heat to simmer, stirring occasionally, until the flavors are blended, about 20 minutes.
4. Add the noodles, and bring to a boil. Reduce heat to simmer, uncovered, stirring occasionally, until soup thickens slightly and the noodles are tender, 10 to 12 min.
*NOTE*- Here is where I deferred from the recipe. I cooked my whole wheat pasta in a separate pan of boiling water for half of the recommended time stated on the box...then tossed them into the soup. They are less rubbery that way and they are sure to be fully cooked! Then cooked the soup another 10 min.
5. Put your toppings on...basil, and cheeses...serve with bread sticks...sopping up every delicious bite!
*Into the pan it all goes*
*All cooked up*
*Pouring in the chicken broth*
*After adding the tomatoes and spices...yummy*
*Mmm...dinner is served. Connors is the bowl on the left without cheese since he is allergic, I'm sure it's still delicious without the cheese, but I wouldn't willingly eat it any other way*!!
Thank You for taking a peek into my Tour of Italy tonight, and looking at my play by play in pictures~!~!
Linking up to: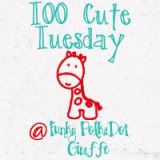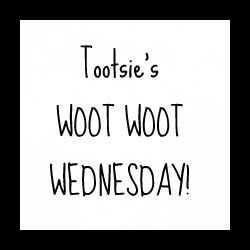 FOODIE FRIDAY